Top Frameless Shower Door Design Tips
Prevent Shower Door Problems - please review these design tips before you begin construction. Be certain your contractor is aware of this information. It can save you time, money and frustration. Ensure these tips are incorporated into your new frameless shower design.

1. Proper Curb Slope
Improper Curb Slope of your frameless shower enclosure is the most common reason for water leakage. Because a frameless shower enclosure is not a sealed system, we must rely on gravity to ensure water does not flow outside of the shower. Be sure to have about a 1/4" slope towards the drain.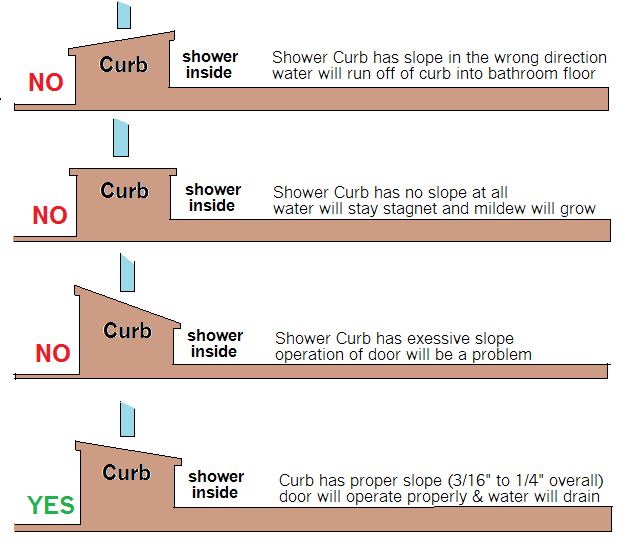 2. Hinge Support
Proper reinforcement of the wall that your shower door is attached to is very important. A frameless shower door can be very heavy, weighing 80 to 130 lbs. Wall mount hinges are screwed to the wall and idealy should go through the tiled suface and into a solid stud.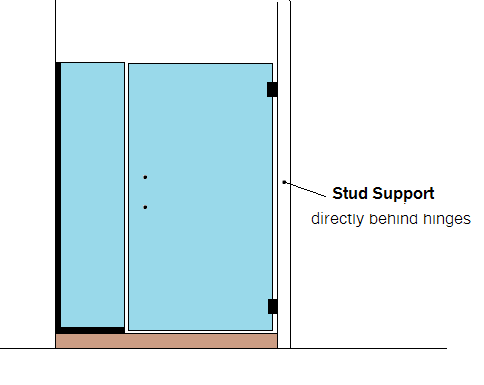 3. Proper Angles
Your frameless shower enclosure should butt to verticle surfaces at 90 degrees. Odd angles will require specialty hardware, custom mitered edges or big gaps that will require filling. Not only can it cost more with these designs, it can also detract from the appearance.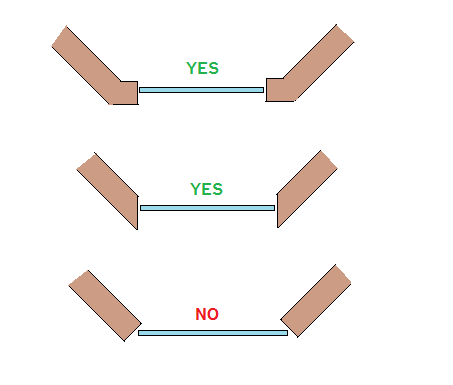 4. Plumb Knee Wall
Out of plumb knee walls may require a costly double cut door edge. This edge has to be fabricated by hand, which requires more time and expense. Be sure to have all verticle surfaces framed as plumb as possible.